https://sharedservices.blog.gov.uk/about/
About Government Shared Services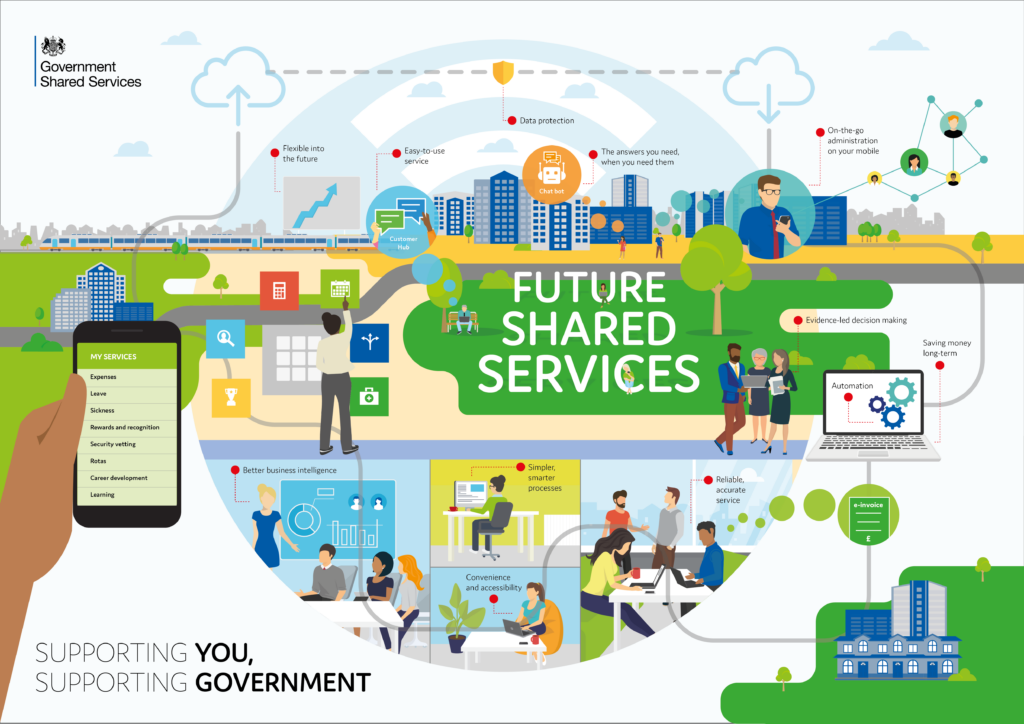 Government Shared Services is part of the Cabinet Office. We are a centre of expertise sitting at the heart of government and working across departments to transform shared services in line with the Shared Services strategy for government.
Government employees rely on HR and finance services to process internal transactions like expenses, leave, payslips, and financial approvals.
Sharing these services across government supports effective and efficient Departmental administration and enables civil servants and others in the public sector to focus on delivering government priorities and public services.
To deliver transformed shared services across government, we:
● act as the centre of expertise across government for shared services design and implementation
● support a community of shared services experts, helping them share lessons learned and best practice
● support the HR, Finance and Commercial professions in delivering global designs, and support this through technology
● manage the relationship between Her Majesty's Government and Shared Services Connected Limited (SSCL), which delivers shared services and a single operating platform (SOP) to a number of departments and arms-length bodies (ALBs)
If you have comments or questions, please get in touch. You can send an email to gsscommunications@cabinetoffice.gov.uk.