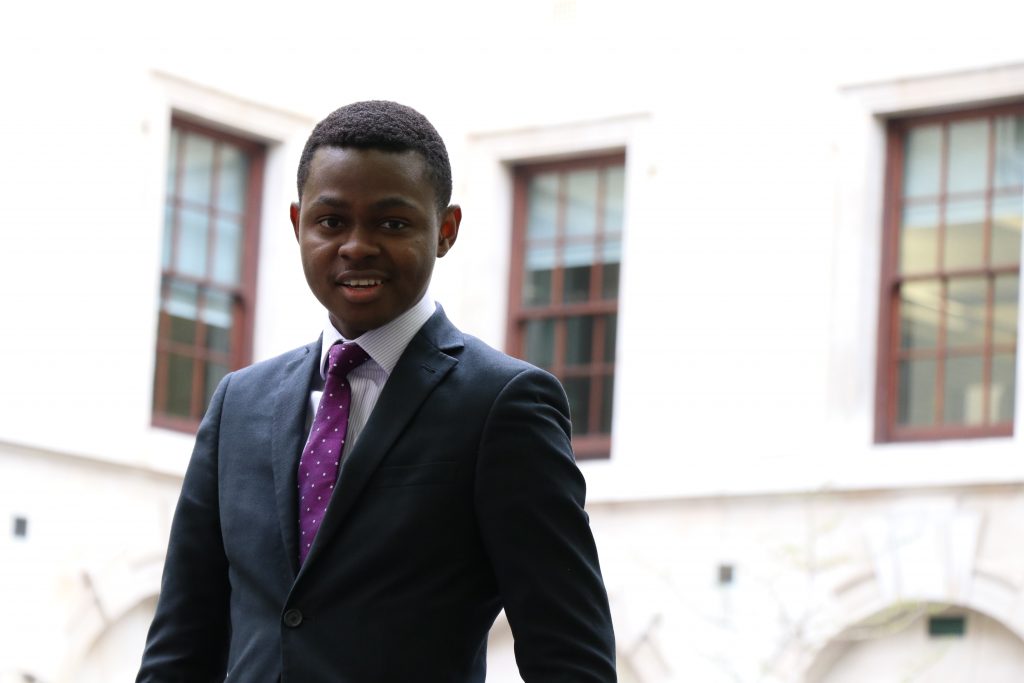 'Take a good look at the people on the train heading into London, Efe. Look at how many people like you are wearing a suit and tie. There are only a few.' 'There's no place for you in the Civil Service, Efe.' 'You are black, effeminate and baby-faced, you will only ever be a glorified assistant. No one will take you seriously, Efe.'
Because these were the views of people I respected, I formed a preconception that I was going into a world where there was no place for people like me.
But I took the plunge and still took a job in the Civil Service. To overcome all that I had heard and felt, I told myself I would need to work much harder than everyone else. I worked day and night. I knew I had to be producing more than everyone else. My diet was rubbish. I had no work-life balance and I was super-stressed all the time. But I still needed to prove (to myself) there was a space for people like me.
So with my preconceptions still firmly in place, I applied and got a job on promotion to Government Shared Services in Cabinet Office; and what a blessing that has been. Verna Myers said; "If diversity is being invited to the party; inclusion is being asked to dance'. Well, GSS has gone multiple steps further. Not only have I been invited to 'dance at the party' I also got to help pick the band, the playlist and invite other guests too.
So what does it feel like? Well, while I still give 120% on the job, I now work smarter. In GSS I have come to learn to focus on delivering outcomes (not outputs). Rather than the hours at the desk, it is all about delivery. This is a culture that has been championed and demonstrated by everyone in GSS, including the senior management team. Smarter working are not empty words they are lived by everyone in GSS - and everyone's achievements are recognised and celebrated.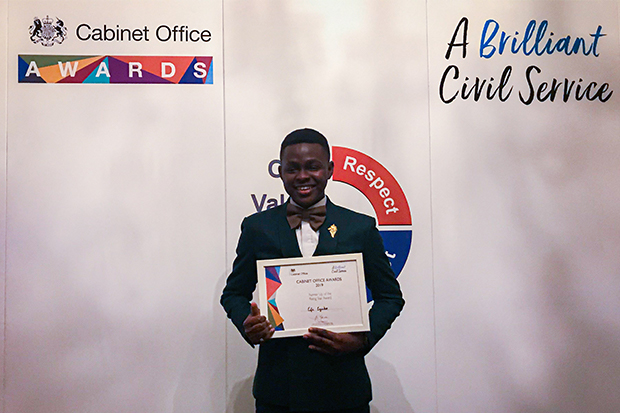 The leadership has created a self-sustaining culture within this small part of government. A place where we all have a sense of belonging and are able to be our authentic self at work. All vital ingredients for inclusion - and for making work a great place for everyone (and not just people like me).
As a consequence, there has been a chipping away of those thoughts of not being included. Colleagues in GSS have also helped me both personally and professionally -  with my resilience, in managing my stress-levels and improving my emotional intelligence. 
GSS is a shining example of what the Civil Service could and should be for everyone. I have come to enjoy a working environment where people genuinely care about each other. And, not just the outcomes of creating modern, cost-effective shared services, but also about how everyone is doing and feeling.
The icing on the cake has been being nominated by GSS for the Cabinet Office Rising Star award and my colleague, Radita Adnin, being put forward for her work supporting underrepresented women. Given the competition, I feel overwhelmed that I was a runner-up. However, what's even more inspiring is Radita not only won the Diversity and Inclusion award but also the prestigious 'A Brilliant Civil Service' Award.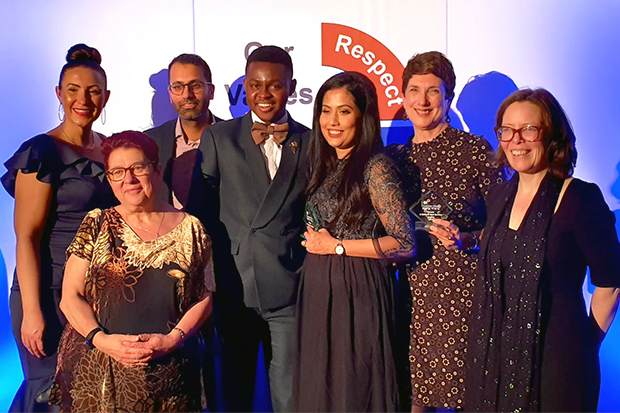 So as I move on to a new position within the Cabinet Office, I am keen to take to my new workplace the wonderful experience and learnings I have gained in GSS. I really do think we all need to play a part in making the Civil Service a more inclusive environment. Inclusion is an active choice for each of us - to include ourselves as well as including others. 
So now and in the future, I am no longer looking for a space for people like me.  I am looking for a great place to work with people like those in GSS - and if I don't find it, I will help to create and replicate what I have experienced. 
As the Civil Service works towards becoming the UK's most inclusive employer, I hope you too find inclusivity or help to improve your workplace too.