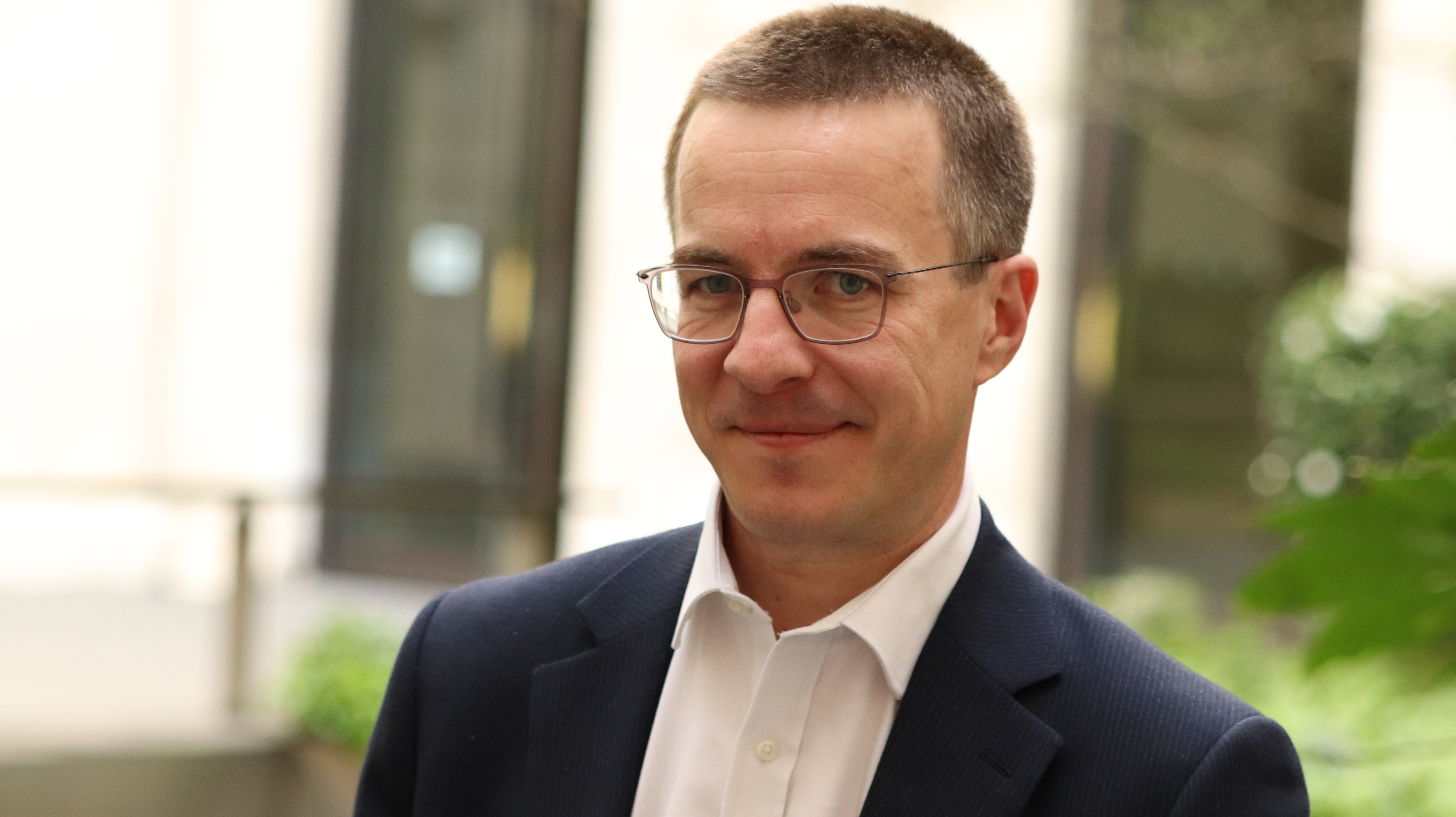 Government Shared Services (GSS), a part of the Cabinet Office that I now lead has, for the last 18 months, been focused on ensuring we are fit for the future by thinking about how we introduce new technology to help us make our jobs better, easier, and more efficient. In short, SmarterGov.
We have made real gains on our journey towards a fundamental transformation of shared services and the experience our colleagues enjoy across the Civil Service. 
Together, we have validated the Shared Services Strategy's high-level objectives and, right now, we are taking the opportunity to refine our thinking on what comes next. Here are five insights into our business and my personal reflections:
1)  We must be relentless at putting our colleagues first 
Before we started to implement the Strategy, there had been too little focus on the users of shared services. This was entirely at odds with a highly user-centric approach to the delivery of public services. As someone put it "public servants are users too". Today, we have user researchers, trialed system improvements and roll-outs on users, included end-users in our governance, created a community of interest, and agreed to adopt the Government Digital Service's Service Standard for shared services. There is an awful long way still to go to deliver the mobile, intuitive, accessible applications that civil servants want, and deserve, but we have started the journey.  
2) Change management is a fundamental component of digital transformation 
We need to put as much emphasis on business change as on technological change, and put our colleagues at the heart of all we do. In the desire to save money and bring in new products, platforms, processes, or in fact any change, we - people - so often somehow slip down the pecking order. In GSS, we will nurture a community of change practitioners to ensure the benefits for people of new technology and transformation are realised.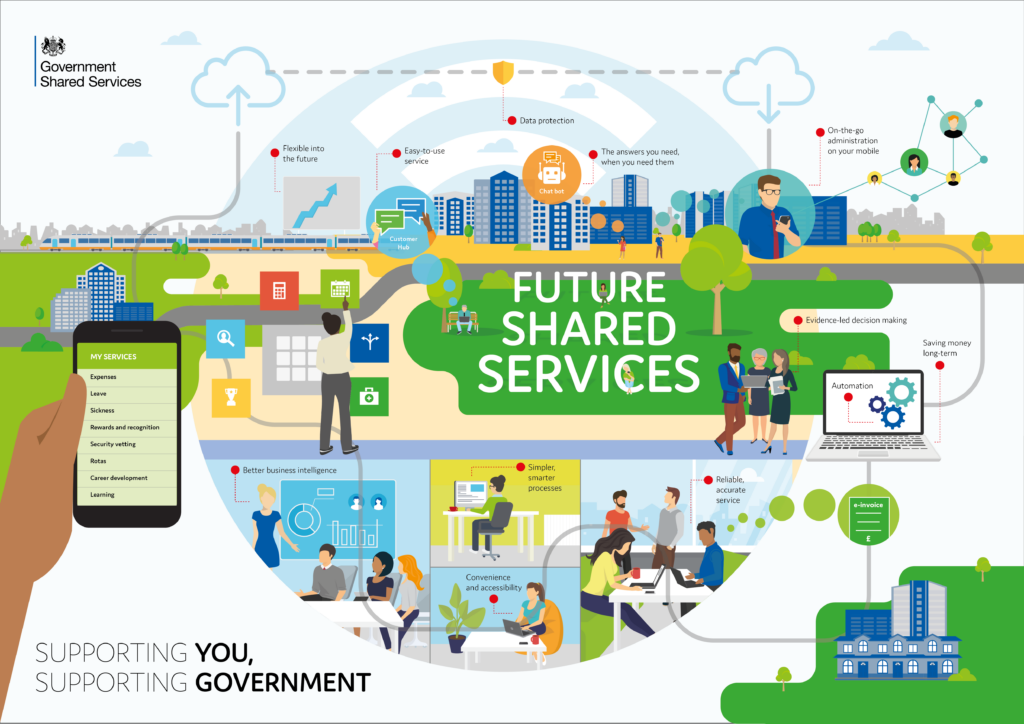 3) We need the right help
Implementing new shared services systems is complex and (surprisingly to some) time-consuming. Our aim is for all departments to be on new cloud-based systems, with associated business change embedded, by 2025 at the latest. This is a formidable task that we do not have sufficient capacity or capability to do on our own. We therefore need technology and private-sector implementation partners who will deliver value, will help us grow our skills and will deliver increasingly converged systems and processes. We also need to grow our internal capability. Skills transfer and hiring of expertise are crucial to this and again we have made some excellent progress over the last 18 months.
4) Inclusion, inclusion, inclusion
 I have a really great team - skilled, enthusiastic, capable, friendly...and diverse. Most other parts of government would love to have the breadth of experience, thinking and backgrounds that we have managed to attract and retain within Government Shared Services. I am grateful for this every day.  I have also come to realise, in a way that I had not before, that my first job is to ensure that we put the easy phrase about enabling everyone to "bring their whole selves" to work into practice on a daily basis. Despite my many years of engagement with diversity and inclusion, my team has been brilliant at helping me understand that what might look good to me, might actually be the bare minimum expectation of under-represented groups; and that we should always be relentless in striving for better. 
5) The vital importance of wellbeing
In some previous jobs, I have neglected my mental and physical health; and found myself stressed and out of shape. In the Cabinet Office I have felt very supported in taking better care of my wellbeing, especially being able to fit my love of running into my routine and working in ways that support my parenting responsibilities. It's nothing radical but my team often comment that it is good to have someone senior practicing what they preach about valuing people for the outputs they deliver rather than the time they spend at their desks.
So what next? I will continue to strive for wellbeing, inclusion and empowerment for myself and my colleagues, and through the re-launch and implementation of the Government Shared Services Strategy in the autumn. 
And in Government Shared Services -  together with many other colleagues across government - we will strive to create shared services that are modern, efficient and effective, enabling civil servants to better deliver public services and government priorities.